A complete
ELT graded readers

and progress tracking platform for schools and educational institutions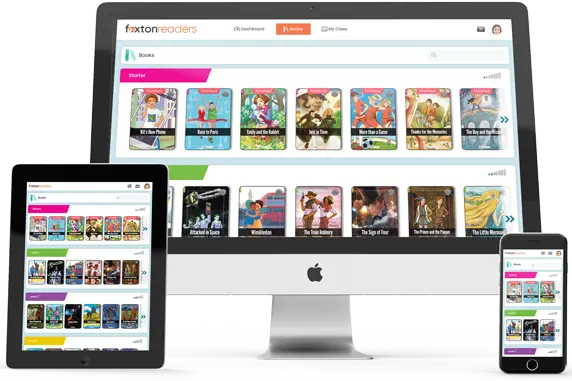 An
intelligent

and

innovative

ELT graded readers platform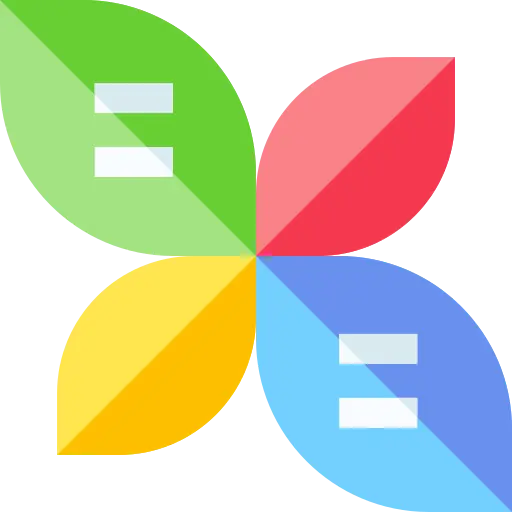 AN AMAZING SELECTION OF STORIES
There is something for everyone, from detective and mystery to suspense and thriller.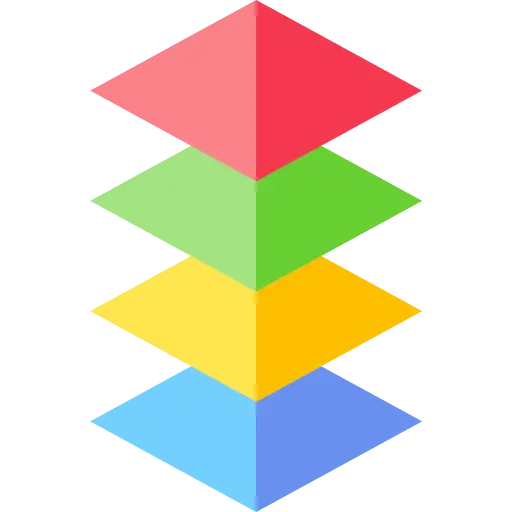 7 LEVELS OF GRADED READERS
Enjoy reading carefully graded books across 7 levels from Starter to Level 6.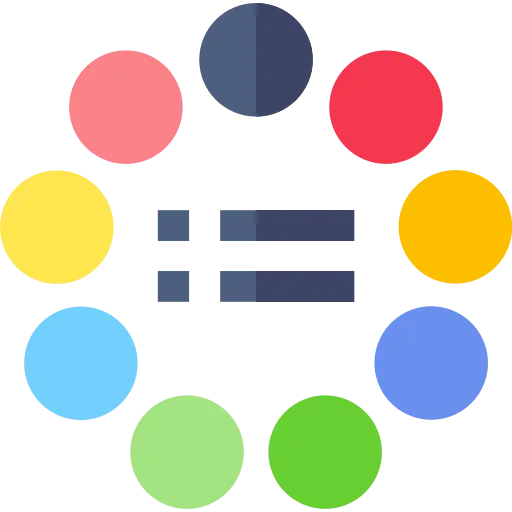 POWERFUL LMS FEATURES
The platform has all the LMS tools your school needs for an extensive ESL/EAL reading programme.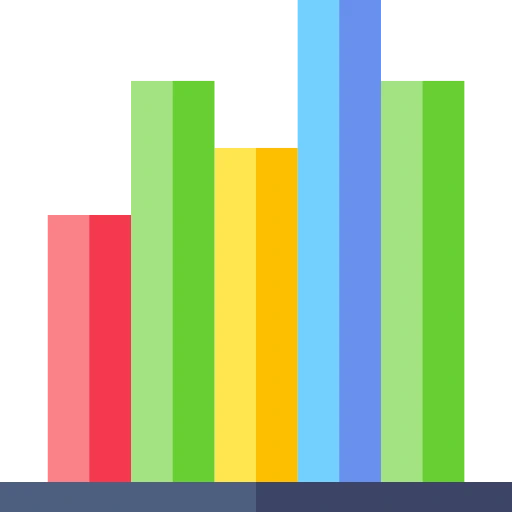 DETAILED ANALYTIC REPORTS
View data on your learners' reading progress, quiz success and homework completion rate.
A beautiful and simple design with an
easy-to-navigate

interface

Students can navigate the full suite of tools and functions easily thanks to the simple and intuitively designed dashboard. A single click is all that is needed to navigate with ease between books, quizzes, homework and reports.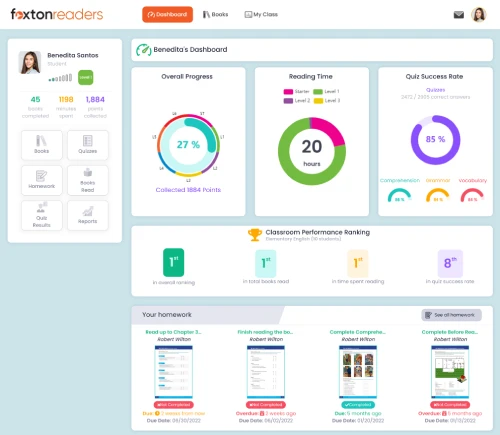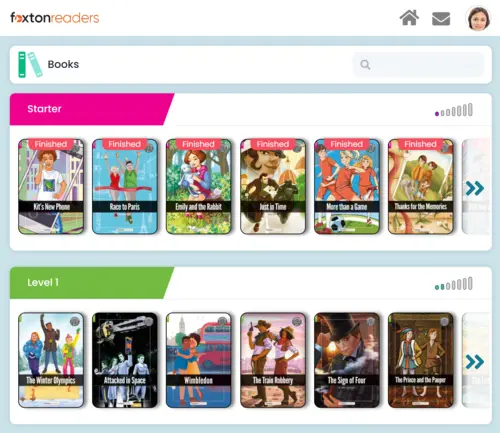 An
amazing selection

of original and world-famous stories

Foxton Readers draw on the best traditions of many different literary genres so there is something for everyone. Sport, crime, adventure, romance and sci-fi are all catered for, as well as the classics of the literary canon.
Based on a
comprehensive

grammar and vocabulary framework

Reading is not just about understanding individual words so each of our books is supported with a comprehensive grammar and vocabulary framework. This underpins learning and we ensure it is carefully matched to each level to optimise the reading experience.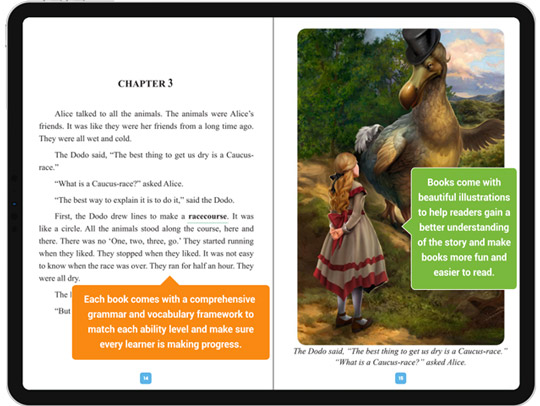 | | | |
| --- | --- | --- |
| Level | Headwords | CEFR |
| Starter | 300 | A1 |
| Level 1 | 400 | A1/A2 |
| Level 2 | 600 | A2/B1 |
| Level 3 | 900 | B1 |
| Level 4 | 1300 | B1/B2 |
| Level 5 | 1700 | B2 |
| Level 6 | 2300 | B2/C1 |
A
limited number of headwords

for each level of reader

For each level of reader, there is a finite number of headwords. As reading confidence develops, so does the number of headwords, as illustrated in the chart. This essential principle underpins the design of all Foxton Readers. Any difficult words which are essential to understanding are highlighted in the text.
Over 600

comprehension, grammar and vocabulary quizzes

Reading progress is supported with comprehension, grammar and vocabulary quizzes for every level of learning.

Multiple-choice

Drag and drop

Dropdown

Matching

Crosswords

Unjumbling

True/False

Sequencing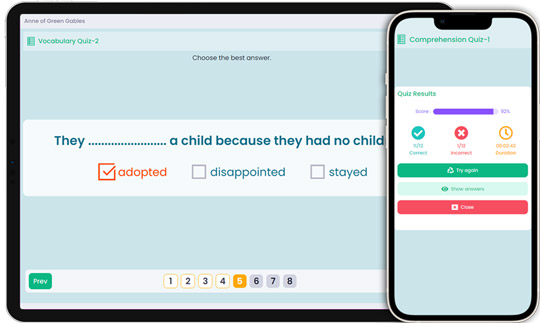 Innovative
read along

feature to support

pronunciation

and

vocabulary development

Our platform comes with a unique read along feature which uses speech recognition that allows automatic narration of the text by native English-speaking people. This is an invaluable tool for empowering learners to improve their own pronunciation and fluency whilst reading.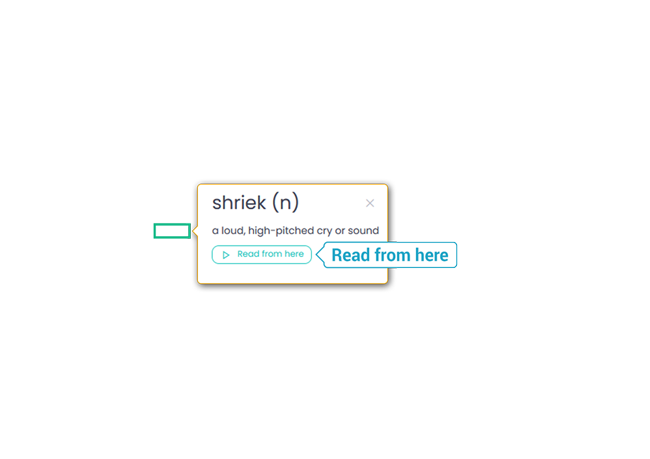 A comprehensive
suite of LMS tools

for managing improvement

The platform provides essential LMS functions to support managers to improve reading performance. As well as full access to student and teacher dashboards, Admins provides an invaluable overview of all aspects of the school's performance. Managers can compare classes, identify trends and prepare insightful assessment data with ease.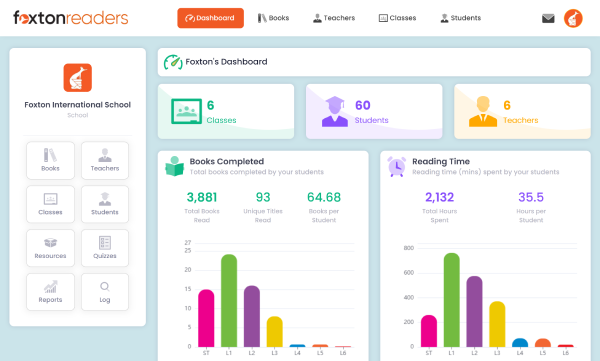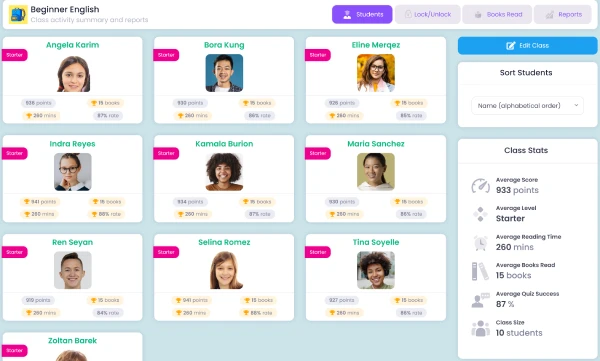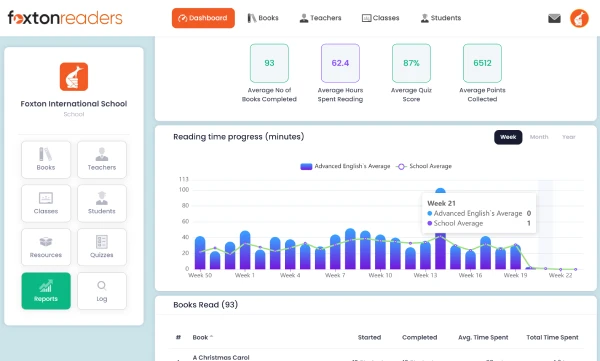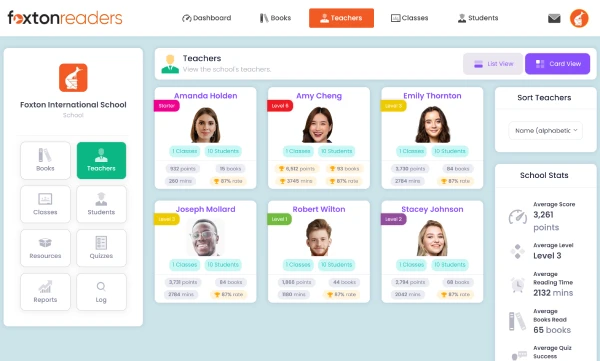 Analytic tools

and

real-time reporting

for teachers and school leaders

All the assessment data is updated constantly so teachers and school leaders can plan and assess the short or long term impact of intervention strategies. They can use the reports to set targets at individual or class level or to report on progress to students, parents or other stakeholders.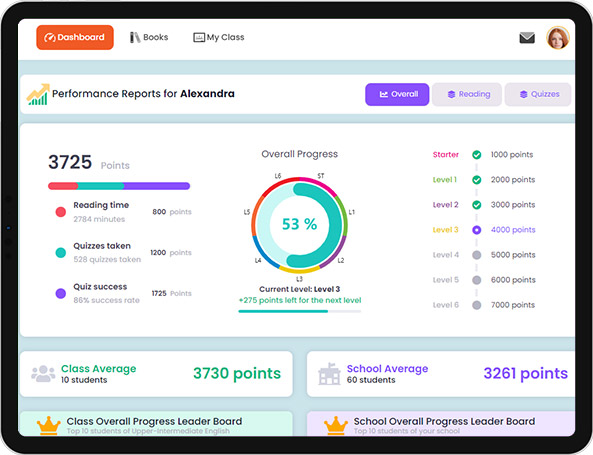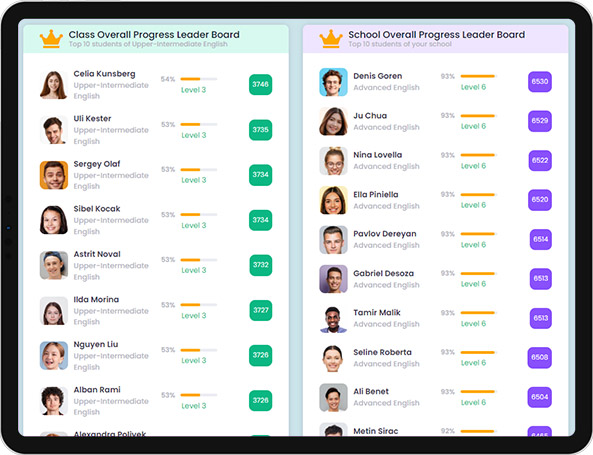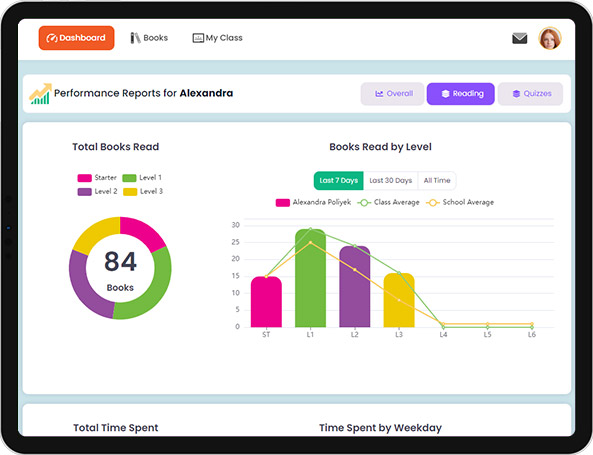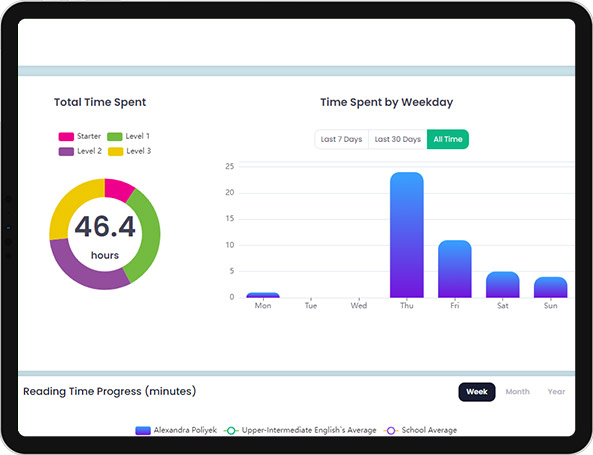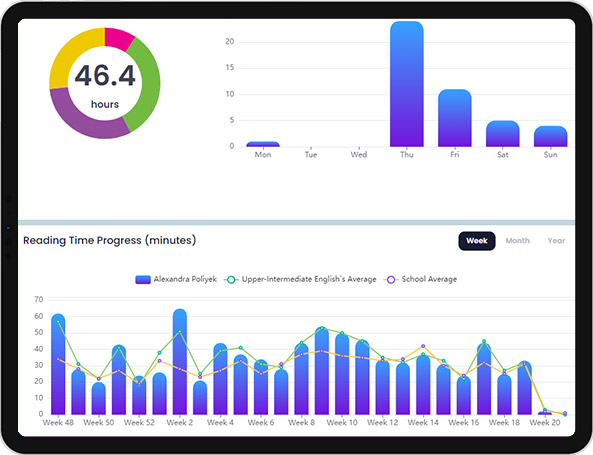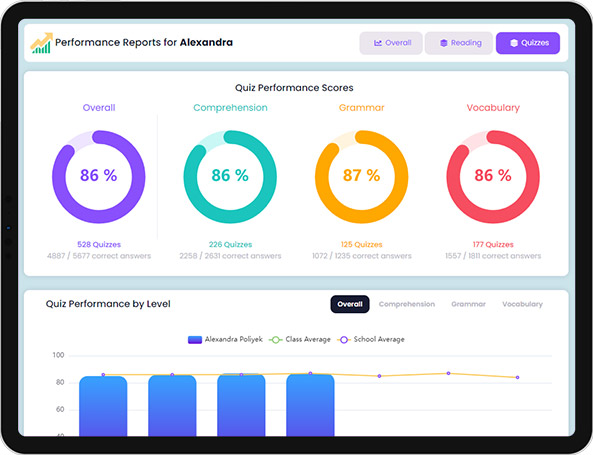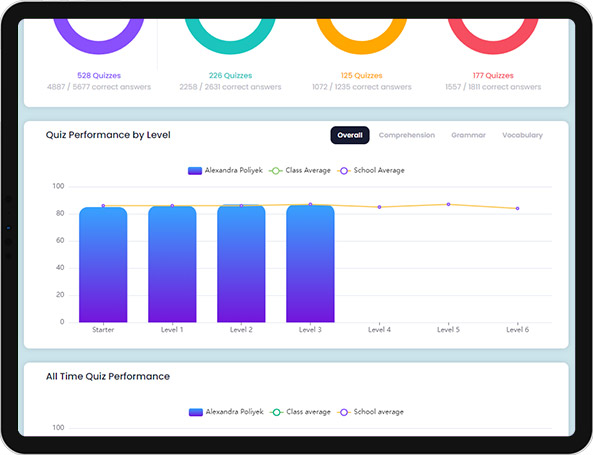 Empowering students to become
independent learners
Each student is empowered to take control of their independent learning through our student homework interface. It clearly displays teachers, tasks, deadlines and completion rates. This enables learners to manage their time, prioritise tasks and review historical homework assignments to revisit learning.
Engaging students with
reports

and

self-evaluation tools

Our student-friendly dashboard enables students to track their individual and relative progress and performance in real time. At a glance, they can see their reading time commitment, quiz scores, reading levels and point scores. They can compare their points to class and school averages which can inspire self-evaluation and self-improvement strategies.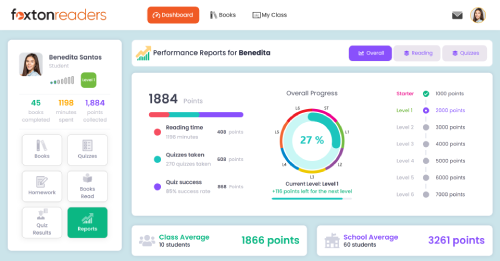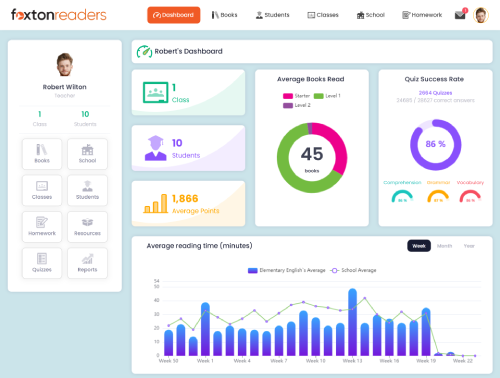 An intuitive dashboard empowering teachers to
track

and

enhance

reading performance in their classes

The teacher main dashboard contains a wealth of data to support tracking, evaluation and intervention at class and individual learner levels. There is essential data on reading levels, quiz performance and reading time. The latter provides useful information on student commitment levels which can be directly linked to performance. A visual comparison with the school average can be used to motivate the class to improve their relative score.
A
comprehensive

and

targeted

homework tracking and assessment system

With our electronic homework system, teachers can easily set customised homework and track submission and performance. Teachers can assign book-focused homework with ease, utilising custom- made resources or their own bespoke materials. Our ready-made resources have been designed to complement the Foxton Readers at every stage of reading: before, during and after. Resources cover all areas of the reading curriculum including comprehension, vocabulary and grammar quizzes. These can be supplemented by the teachers' own resources, files and activities which can be uploaded with a click.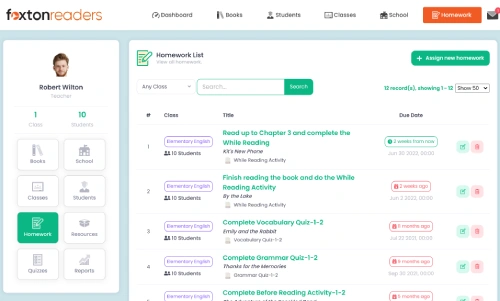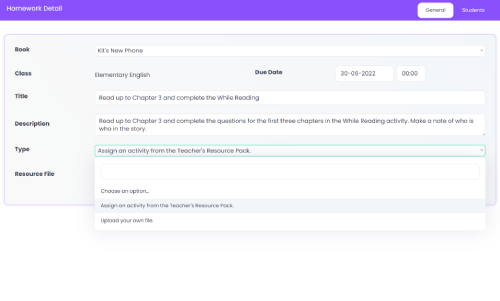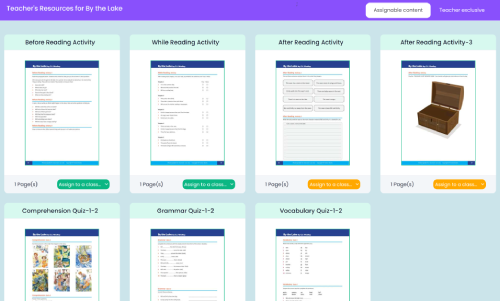 ELT graded readers platform -
any device

,

anywhere

A cloud-based system ensures that managers, teachers and students can access our platform from any electronic device and from anywhere in the world. This is essential to ensure reading progress is never disrupted by absence, travel or the need for remote learning.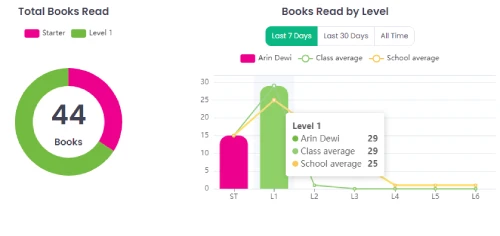 Automated assessment and tracking - saving
time

and

money

assets

Our learning management automation provides reliable data and evidence in a moment and a few clicks can complete a thorough investigation of any issues. The ensuing report guarantees that any follow- up intervention is directed in the right area, so learners can be directed back on track with minimal cost and effort.